Growave for early stage startups
Reaching, engaging and converting visitors are the key to early stage growth. Now you can have the tools to do it at a price that makes sense.
We're making all the features in our Growth plan available at a flat rate of $59 a month for up to one year.
Free trial. Easy setup. No restrictions.
Who's eligible?
Your company must meet these qualifications to be accepted.
There are so many great features that not only make the shopping experience easier but also make our eCommerce site immediately feel more alive and vibrant. Now we build marketing campaigns around Growave.
What you get
All Growave products to reach, engage and convert your visitors.
Reviews
Automates collecting reviews from your site, email, Facebook page and offline, and increases your sales by showcasing customers reviews with pictures.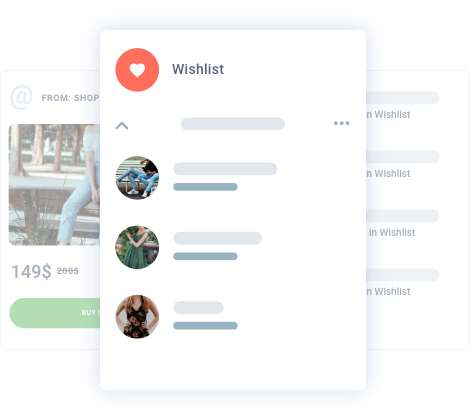 Wishlist
Reduces shopping cart abandonment and fulfills sales from customers who showed intent but didn't end up purchasing.
Social Login
Makes easy for users to log-in using Facebook, Google, and other social media accounts, or by an email address.
Loyalty & Rewards
Motivates your visitors to like and promote your brand, to repeat purchases and increases their customer lifetime value. Rewards them with convertible points, discounts, and other offers.
Instagram
Lets you pull images from Instagram by #hashtags and @usernames, tag your products on photos and show them in stunning shoppable galleries on your Shopify store.
Ready to get started?
Apply now and get started using Growave right away.
Free 30-day trial. Easy setup. No restrictions.
Growave is a fantastic app with a lot of great solutions rolled into one. I actually replaced other apps I was using with this one.